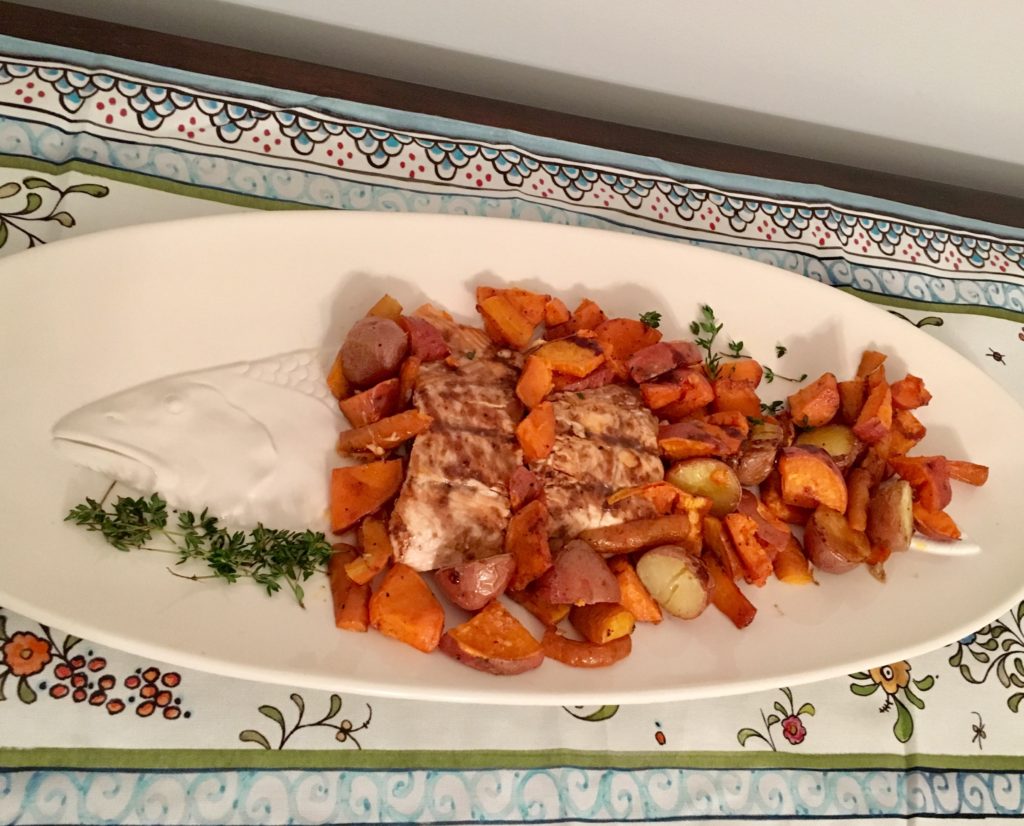 Dressing up a fish as a fish… Yes, I had a little platter fun. Last night, I dressed up the fish imprint as a salmon, with sweet potatoes, white potatoes, carrots, balsamic maple glaze and thyme. 🥕
It was so simple to make.
Recipe:
Preheat oven to 425 degrees.
– Cut potatoes and carrots into chunks.
– Toss with oil, salt and pepper and bake in large pan for 20 minutes.
– Prepare glaze. In saucepan, heat to thicken balsamic vinegar, maple syrup, oil, German mustard.
– Put salmon filet in pan with veggies. Brush with glaze, but save a little. Cook 10-15 minutes. Add remainder of glaze. Put on oval fish platter in playful design and garnish with fresh thyme. 🌱
Glaze is sweet, I just used a little. 🍨
So delicious! The meal was really moist and flavorful. 👩‍🍳