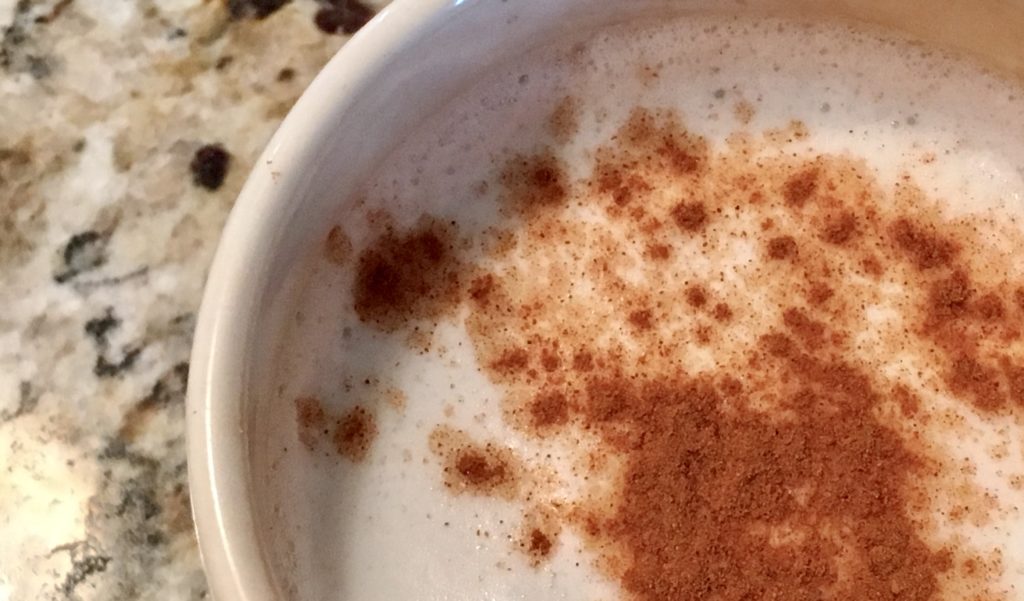 Good morning, beautiful Earl Grey tea with warm, frothy milk and cinnamon. I'm really sorry but this is our last morning together for a while. It's not you. I think some of your cousins…. uh, namely cheese, are making me feel down. I've just felt kinda blah and prone to seasonal allergies.
Okay, it's partly you. I think.
So, it's time to reset my system without dairy, and a few other things.
I heard about the Whole30 plan, which eliminates grains, alcohol, legumes, refined sugar and dairy. On a 30-day trial basis.
Afterwards, you can reintroduce these things gradually to figure out your body's response.
Already, this morning, I noticed I felt pretty good when I woke up, but then had some pasta with dairy and didn't feel so good. After I drank tea with milk my sinuses hurt. My ear aches a little, too.
I want sugar!
But, experience tells me that just makes it worse. So, I was gonna wait and start tomorrow. After all, there's some yummy cold leftover pizza in my fridge. It's probably best just to make a clean break now.
Sheesh, all these inflammatory, allergy-prone foods……
See ya in October, my old foods….