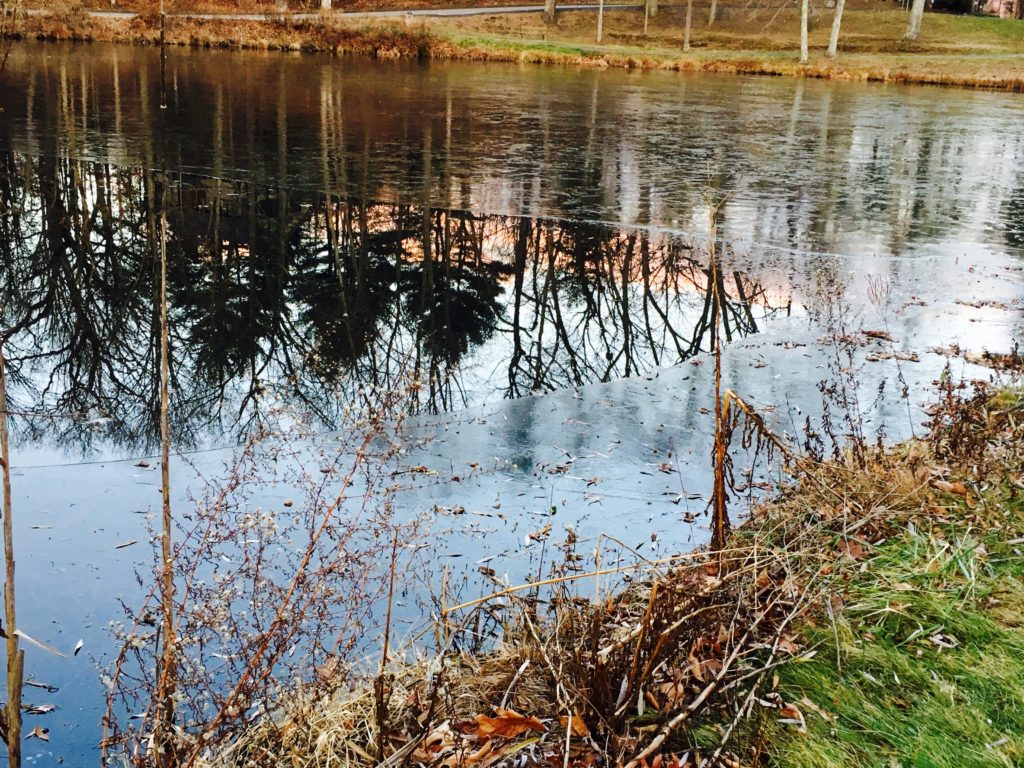 I think that I shall never see a text lovely as a tree…
During the last few years, I have come across a few people who want to primarily carry out our friendship through texting. For me, texting can be part of a relationship. These messages have their usefulness, but as the entirety of a connection they become glaringly cold, impersonal and incomplete.
What difference does a text focus make and what the heck does it have to do with trees?
I recently looked through some research I once did on regrowing forests around reservoirs in a small New England town following Superstorm Sandy's devastation in 2012.
These forests had been planted by the local water company in the 1920s and 1930s. They were non-native white pine trees. There was a smattering of other (native) trees but mostly it was the white pines.
So, they were monoculture forests, all one type of tree, and roughly the same age.
Nature, however, craves diversity….
To me, texting feels like those monoculture forests – all the same, no diversity in age or style. And when we focus our relationships on this technology, we become what technology represents… A big, digital forest of to-ing and fro-ing that all looks the same.
It's draining
The health of those New England reservoirs is a direct reflection of the land surrounding them. And their water serves a large number of people.
So, the new more diverse and native forests that have begun to grow in place of the ones blown down by Sandy will create a healthier environment for the reservoirs they embrace.
We, unfortunately, as a collective are going in the other direction. We are planting monoculture societies – with very little diversity.
Technology is about conforming. Learning how to do things the same way as everyone else.
I feel that all this sameness feeding into our personal reservoirs is making honest communication increasingly more difficult because of the bombardment of messages. Most of which become like noise. They all look the same.
We are part of nature though. And, in nature, everything has uniqueness. And I think we crave that variety.
Mirrors for the soul
Look at the photo on this blog post and what do you see?
I see a pond thawing with just a smattering of ice left. I see trees reflected in the still water with a setting sun's colors peeking through. I see too many hues to count. Textures and perspectives.
Your interpretation may vary.
We are each formed by our own experiences with the world. With the way our minds and emotions have evolved. With the places we have been and what we have seen and felt.
Technology works against what makes us human. Every song we listen to digitally sounds alike – gone are the days of crackling and skips on records or variations on tape cassettes. And practically obsolete now are the handwritten letters that we would sit down to write – where we focused on the person we are reaching out to through our words, and movements of the pen. Where we expressed our thoughts. None of which are identical to anyone else.
No two people communicate the same innately. It has to be taught and promoted.
And, it is disposable… I know, for me, I have boxes of old letters that I saved, but I delete text messages when my storage limit gets close.
Starry, starry night
Don McLean's song, Vincent, contains the following line –
"But I could have told you, Vincent, this world was never meant for one as beautiful as you."
I feel like the sentiment could come to represent what remains of the natural world once technology is done with it. The natural world around us and within us. The scraps of dignity and uniqueness that might remain.
It's sad.
What are we really creating?
We need diversity in humans as much as we do in the plants we grow and species of fish swimming in our streams. We need to tend the gardens of the spaces where we connect to the people who cross our paths.
Many of us are opposed to genetically engineered foods. It creates monoculture crops that have no connection to the land where they are grown. No history.
Our lives, when not technologically altered, are about honoring our personal truths, our histories, the people and places we have known.