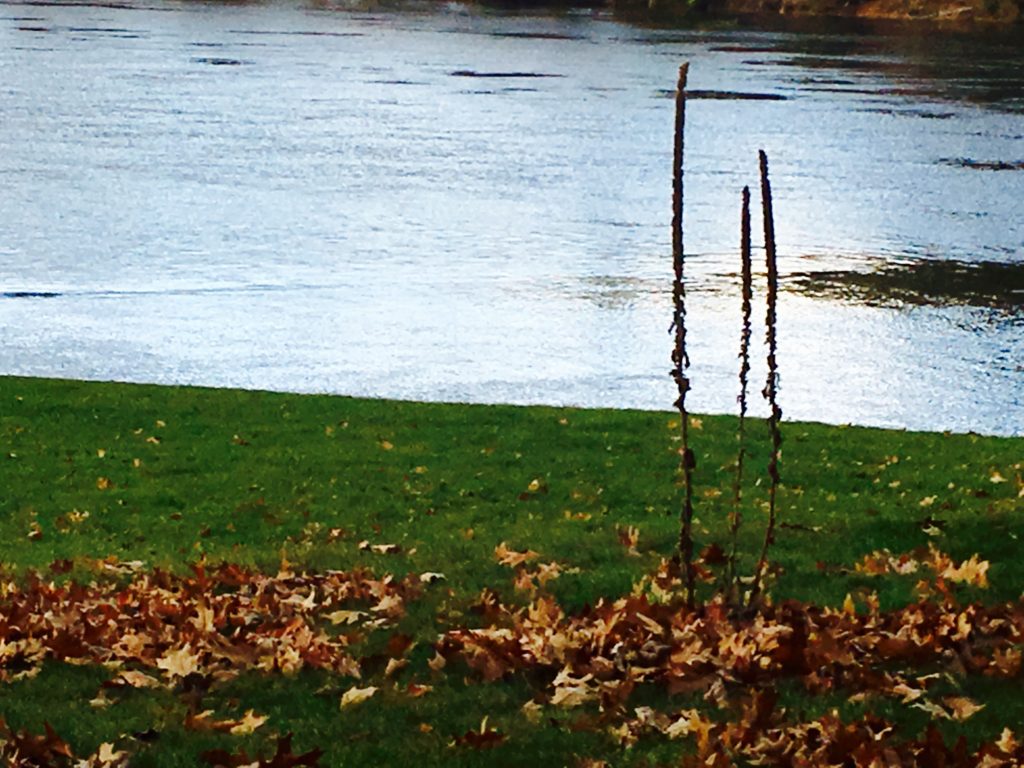 I woke up today in a world that makes even less sense. One in which I now know that our country's largest environmental group – The Nature Conservancy (TNC) – is partnered with a pesticide manufacturer – Dow Chemical Company.
It makes me sad – and confused.
Dow, the pesticide and GMO giant, is spending millions of dollars on a "sustainability" program where TNC ostensibly educates Dow on how our ecosystem works.
This would only be worthwhile if the powers that be at Dow were to wake up one day and say, hey, we're polluting the ecosystem, let's close down.
Maybe it's just a multi-million dollar PR purchase, so Dow can say they care about the environment. And, if that's the case, shame on TNC for providing the beard.
I'm finding myself thinking of all the people who work for TNC on a local level, who believe they are contributing to a good, pure conservancy cause. And it breaks my heart. I feel betrayed.
But, maybe this is just the real world and I should get used to it. Perhaps I'm being naive and need to accept that $$$ talk.
A fuller picture
It's not just Dow and their pesticide/GMO $$$ – there is a whole list of decidedly environmentally lax companies that TNC is also endorsing. This includes Cargill, BP, Goldman Sachs, Coca-cola and Pepsi:
Click here to read the complete list.
That's a lotta dollar signs.
Note to TNC: There are non-corporate grassroots organizations all over this country that you could and should be endorsing. People within communities across our great nation that can affect change from within. That can provide education and Average Joe dollars. That could really, truly save our environment.
Here's a list of TNC's national board of directors. It's mostly made up of finance, biotech and energy leaders:
Despite the good they do, I feel TNC is sending the wrong message and allying with people whose agendas run contrary to preserving natural resources. Our environment is in the mess it is because of corporate control.
Are they Big Business or Big Environmentalism – and can the two mix? TNC seems to be trading their name as a commodity to be bought and sold.
You decide
Has TNC jumped the shark of moral ambiguity?
The group says it's about trying to change the system from within, but this New York Times article shows that (as recently as 2014) they are making millions exploiting natural resources:
Click here to read NYTimes article
And then there's a story published in The New Yorker about TNC's approach:
Click here to read The New Yorker story

Read what TNC says about their partnership with Dow:
Click here to read TNC's webpage
Click here to read what Dow says about the collaboration on their website:
And then, if you want to reach out to those involved…. Here is the contact info for people leading the collaboration between TNC and Dow:
Benjamin Packard, Managing Director, Corporate Engagement, bpackard@tnc.org
Jennifer Molnar, Managing Director and Lead Scientist, Center for Sustainability Science, jmolnar@tnc.org
Jim South, TNC-Dow Collaboration Lead, jsouth@tnc.org
Mark Weick, Director, Sustainability Programs, mcweick@dow.com
Beth Uhlhorn, Project Manager, Ecosystem Services, emuhlhorn@dow.com
www.dow.com/sustainability
Find general international and local contact info for TNC: