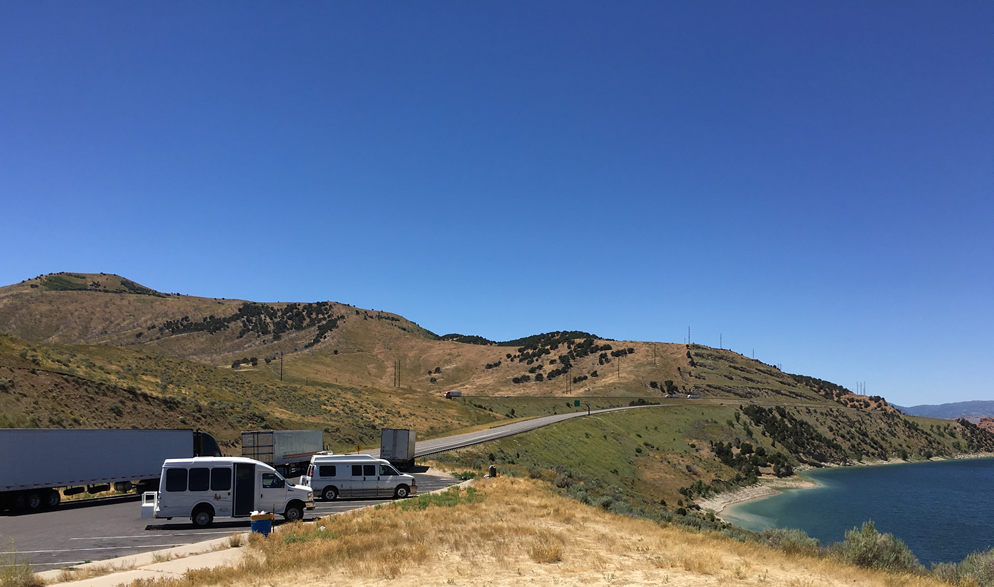 My drive through 15 states and 5,442 miles this summer helped me see the diversity and beauty of these United States – and a big missed opportunity…. with highway rest stop food.
Here's my plan…
Let's infuse this country's travelers with the best, healthiest and brightest food wherever they go.
The string of McDonalds, Pizza Huts, Starbucks and Dunkin Donuts across our great land does nothing to feed people in a nutritious manner. That's the obvious. The food desert also misses an opportunity to boost local economies, support area farmers and show off what makes each place special.
I know, I know, the country was built on sodium, high fructose corn syrup and trans fats. Healthy soil, air and water is just extra effort that we don't need to make. And now that so many more Americans have medical insurance we shouldn't worry our pretty little heads about our health.
Watching television and scrolling through our smart phones are incredibly passive activities that we have been programmed to accept. So, we don't necessarily wanna have to think about our food choices when we have miles to go before we sleep..
But, what if we stopped expecting the same things wherever we go?
Think about the possibilities!
What if, when driving through Connecticut, say, you could stop on I-95 and get local, organic SEASONAL food. How much better would you feel? Farmers are extending the growing season with high tunnels (similar to green houses) and foods like potatoes and apples can be stored for months! And there will be meat and seafood all through the seasons.
Who really cares if you cannot find the same thing everywhere or all year long??? The idea that you can is something we should reject.
It's just not natural.
So, whaddaya say?