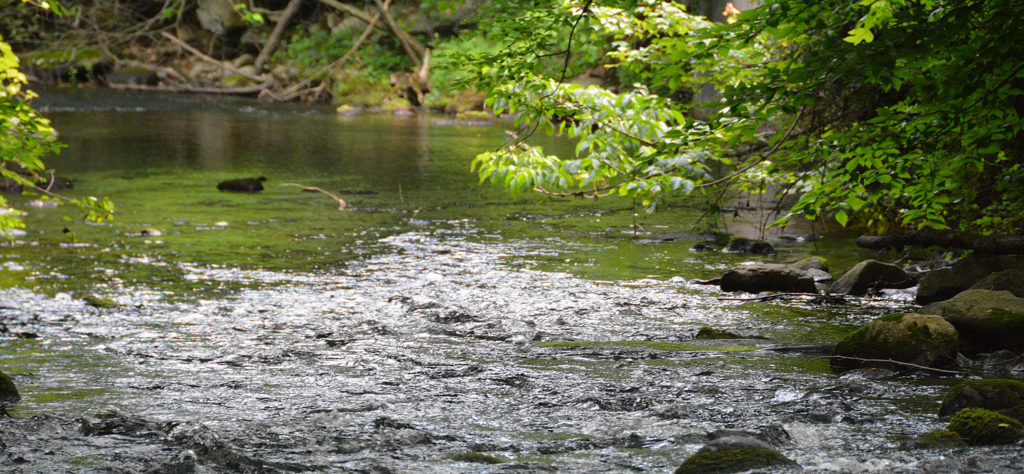 If you have heard Pocahontas render "Colors of the wind" you might be like I once was – believing that it is only barbarians who think the earth is just a dead thing you can own.
In recent months though – while formulating ideas for the Mill River Heritage Project – launching today! – I have come to see that this misfire in thinking is not exclusive to settlers in a long-ago land. It is here today.
James Prosek – artist, writer and naturalist – and I started a dialogue summer of 2015 that led to the co-founding of this project. We initially got together to talk about preservation of the Mill River for a newspaper story I was writing.
The connection to this fishery – one of only ten class 1 Wild Trout Management Areas  in Connecticut – (meaning the trout there breed enough all on their own to maintain a healthy population) – hit me hard and fired me up. I gained a desire – nay, a calling of sorts, to protect these fish, the brook trout native to this river.
And I learned that we don't pick callings or causes, they pick us.
It's everywhere
So, you know that once you start focusing on something you begin to see things relating to it — um, everywhere.
Some of it good, some of it sad.
I found myself surprised to notice the river and the property that embraces it – called South Park Avenue – the land the river relies on to protect and nourish it – referred to as a thing. More than once I have wanted to shout out – No, it's not just a small section of river! It's a miracle that anything like this exists so close to a populated area! Don't you people know that having water this clean and wildlife this natural is a blessing?
Who are we to think we have the right to mess with something this blessed, a sanctuary this rare and special?!
Moving forward
James and I have worked on our message during the months leading up to today's launch. And I have to say that I have gotten more from connecting to this river than any dead thing I have owned. For there is no connection to things, to possessions. In fact, some of the unhappiest people who have crossed my path are those who spend all their time taking care of things.
If only they put that time into trying to save a river. I can tell you it's a much richer experience!
Please visit our website: millriverheritageproject.com
Like our Facebook page: facebook.com/millriverheritageproject
Sign up for our email mailing list by texting MILLRIVER to 22828 and replying to response text you receive.
We would love to have you as part of our community.
And stay tuned to this blog along the way.