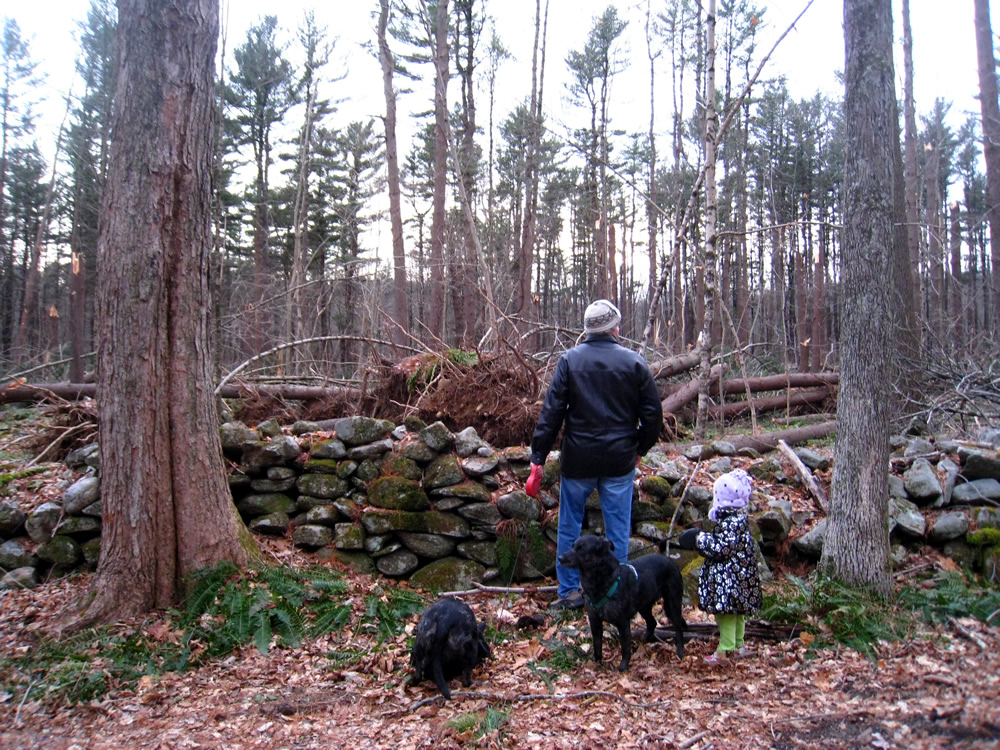 For some, nature is just undeveloped land waiting for a plan. For others, it is a place to be left untouched and admired. But for three young hooligans, nature showed itself to be a way to create our own little society.
My two brothers and I are really close in age, with less than four years between my older and younger brothers. I am sandwiched in the middle. Growing up we spent a lot of time together. And some of that wasn't even trying to kill one another.
Through a large part of our childhood you would have found us (if you could) prowling around the woods at our house in Connecticut. It was there that we discovered a world unique to all others.
Roles we played
My older brother was typically the captain leading my younger brother and me on a course of adventure.
One of my most vivid memories growing up was the quicksand in our forest of fun. Our captain convinced us that we had to be really careful to not fall in. Not even one foot should be allowed to touch the pliant land.
We devised methods to sidestep the dangerous depths and helped one another avoid certain peril by holding out a helping hand when it was needed.
We had adventures. Discovered animals and insects, mud and mossy ground. I really loved the mud and worms and leaves and twigs. Everything we came across was special.
And we were free there. Unfettered and left to our own devices, the only care we had was that quicksand. Which, I'm thinking, wasn't really quicksand. Maybe it was just mud. But, I imagined it was bottomless and with just a tiny little false step one of us might have been lost forever.
I felt safe with my brothers though. We protected one another as the colors, sights and sounds of our kingdom remained our private domain.
Nowadays
I hate to think that if we were growing up now our time would be consumed more by computers and the indoors than by trees, streams and worms.
Is it any wonder that beautiful expanses of wooded land are being destroyed and developed? How can someone know the wonders if they are not a part of that world.
A lot of people remove themselves from the natural world to get serious about their lives. And I understand. There is perhaps more to life. Maybe. But, there is nothing more real to the part of us that connects than nature.
All grown up – sorta

Through my adult years, I have still managed to find time to roam the woods, nature's amusement parks. Mostly without my brothers, but sometimes with friends. I have small stones found on walks. Something I consider a take away snack for the soul.
My time in the woods has stayed with me – and it keeps drawing me back. I have kept the connections I have made there. And I have never fallen into quicksand.
Hopefully, nature will always be available for children – and adults.