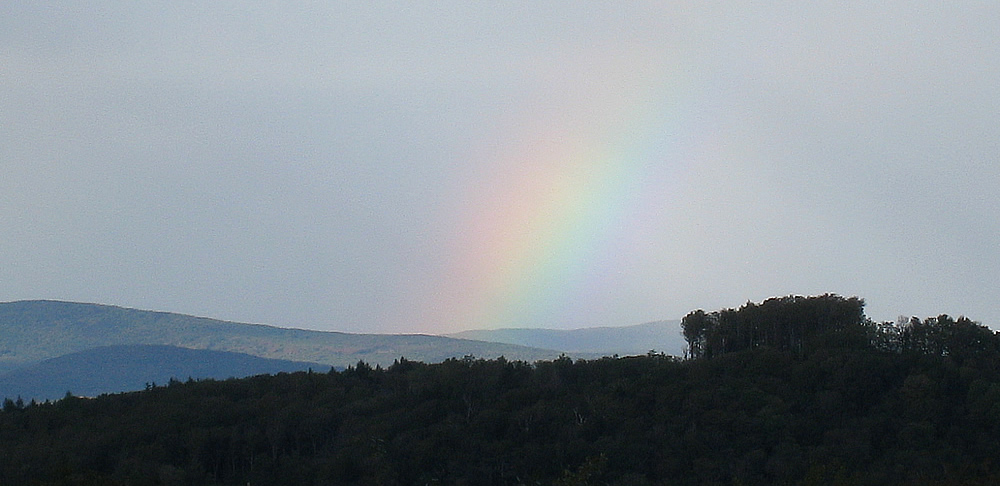 Nature is much, much better than people are at so many things. And I'm not talking about growing food this time. I'm talking about the more arcane aspects of life – of Self.
As I was growing up, my evolving young mind was often treated to conflict as it was exposed to things which did not make sense. The place I most frequently turned to for relief was the natural world. And as an adult it all began to make sense to me.
When the young me was doing things like digging holes in my yard or crawling inside splays of extroverted branches of trees, I found a reality that was logical.
In the ground, just beneath the surface, worms, insects, plant roots and stones provided hours of scrutiny – and introspection – for me. I could see how it all belonged together. And I could be a part of that.
Laying on the ground inside the shelter of our weeping willow tree, I would look up at the sky. And through the foliage and branches I felt how much more there was out beyond myself and the mundane world.
Nature's broad view confers upon all of us a taste of how much there is that we can touch and connect to – and yet humbles by letting us know that so much more is still beyond our grasp.
The lessons

Perhaps the biggest example nature sets is how to be fully present.
The other night, I was at a party at a friend's house and a seven-month-old baby was there. He was interested in EVERYTHING. And then, a little while later, he rubbed his eyes a few times and fell asleep.
I had been thinking about this blog post and found myself feeling that the baby was incredibly present there. And how natural that seemed to me.
People can be made to lose this ability. It happens when they feel compelled to conform to a whole bunch of constrictions to fit into their family of origin or schoolroom or one-on-one relationships… society.
But, a tree, for example, has no such need and neither do children. Notice how it's when we try and beat nature into submission that we harm it – and our futures – the most? Same with people.
Being fully present includes –
Leaving the past behind.
Embracing change.
Hurting.
Damaging.
Destroying.
Healing.
Renewal.
Clean slates.
Nothing lasts forever in nature. But, rather, things feed off one another into the future.
To be fully present means being able to seize opportunities. A plant that has been in darkness will take a path out into the sunshine when one becomes available. Or it will make its own way. It doesn't pause to try and orchestrate or manufacture. Things in the natural world lead from their instincts.
I think that is what we were born to do as well.