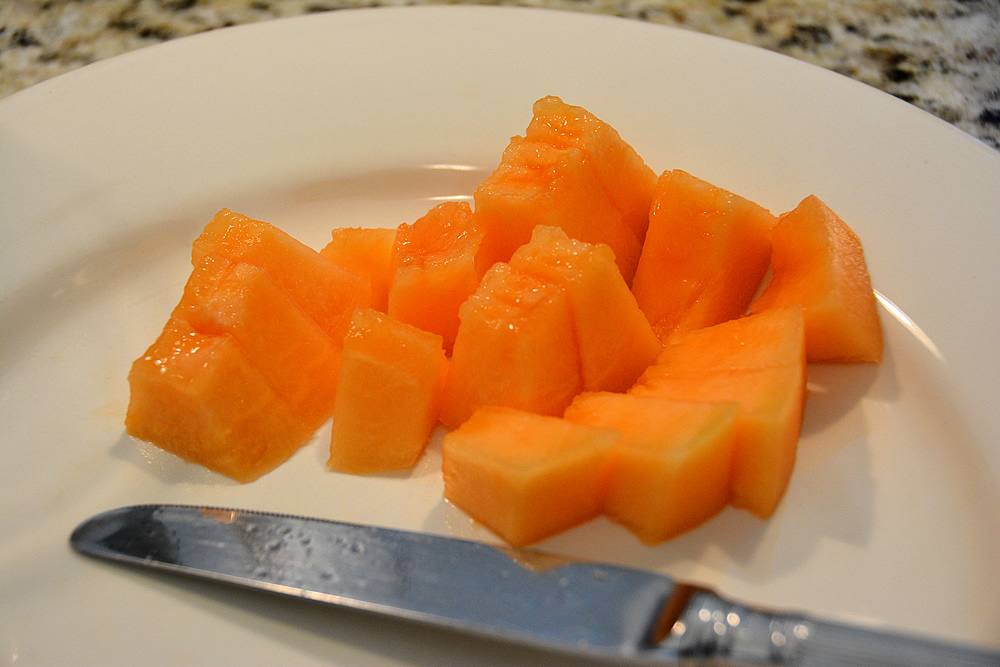 The other day I went to a store and told the manager that their organic cantaloupes have no flavor. I told him that I had bought two and with the first one figured maybe it was a fluke but after two felt I needed to say something.
He thanked me. Said there is no way to know until you open a melon if it's any good. I said, yes, I know and I accept the risks of an off piece of fruit now and then but two in a row from the same store is not good.
He agreed (after all, he did not grow it). Told me their organic cantaloupes are only in stock for a short time. I'm not sure what relevance that has but he gave me my money back for both melons.
What gives fruit flavor?
Maybe the melons were not fully pollinated. Perhaps the seeds that produced them were not the best. It could be their soil or growing techniques.
I don't know for sure why those melons had no flavor but I do see that we as a society have come to accept flavorless produce. It wasn't always this way. It just kind of crept up on us, didn't it.
I think the short answer to what gives fruit flavor is that it needs to be tended to properly, from soil to seed to full-grown – and then it has to be transported with care.
Our food isn't cargo that can be treated haphazardly. It can't be improperly sown. And we shouldn't have to make a fuss about poor quality. The people who sell it should be doing that.
But, they're busy.
Change is possible
I was talking to someone recently about how I think positive change is happening in our food system. And it is. But, we need to be willing to go back to a store and say, hey, you don't want me to have to eat melon lacking in flavor, do you.
Buying organic is good but it's not the whole story. There are different ways of growing food organically and if the food lacks flavor, it's not being done well.
Trust me, given how flavorless much of our food is these days you will know when something you eat is grown using the best practices.
With our soil being eroded, and Big Ag thinking we're content with food that is churned out in the cheapest way possible, we all need to expect better. It is the only way we will get it!
So, perhaps, the real answer to what gives fruit flavor is: our expectations.