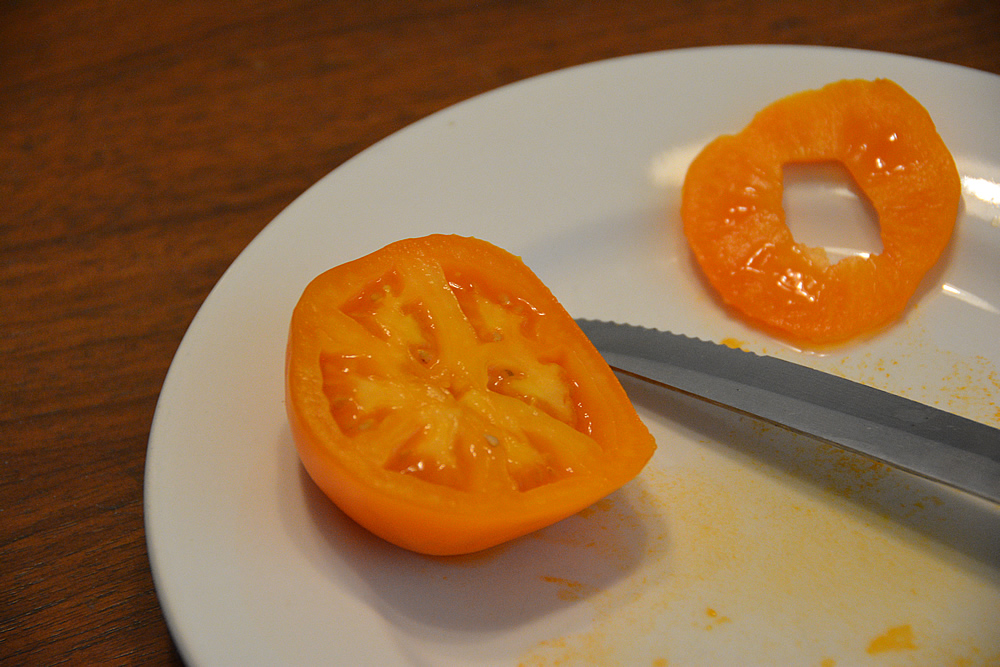 (To the tune of "Circle Game.")
Yesterday, I stopped by a farm stand.
Caught some beautiful tomatoes inside my reusable bag.
Afraid the heat in my car would spoil them
and pleased when I got home to see they were fine.
And the seasons, they go round and round.
And the temperatures, they go up and down.
We're all caught up in our busy lives.
We can't resuscitate food that has turned bad,
but, we can return it to the ground for compost – going round and round.
Okay, apologies to Joni Mitchell for my tomato rendering of Circle Game. But, really, I think she was on to something – the theme being everything keeps moving and we should work with nature's organic rhythm.
I typically feel that even if I cannot buy something locally grown in season that I should try to eat what is being harvested in my environment. So, if I miss out on getting a local tomato right now, I should be eating tomatoes anyway.