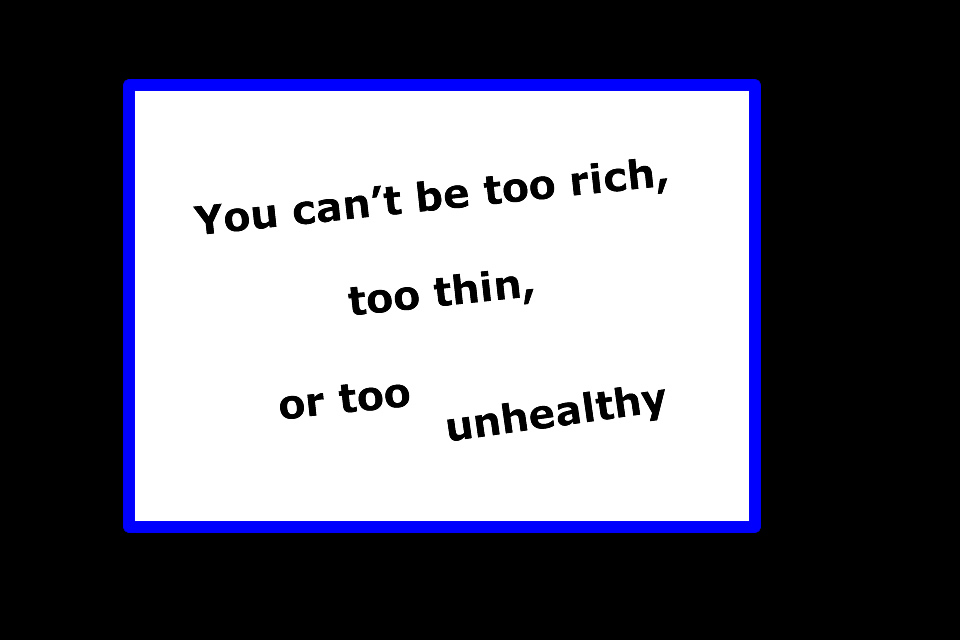 When I was growing up, there was nothing more heinous for a woman than to be even a few pounds overweight. And by that I mean a few pounds over thin. We drank tons of diet soda to help keep our weight at bay. It was considered chic and okay at that time to take speed and smoke cigarettes to keep off the pounds.
And this isn't even exclusively for ballerinas or models. All women were at risk.
People would skip food at mealtime, opting instead to medicate themselves with said soda, speed and cigarettes. I knew a girl in college – a ridiculously thin girl – who would go a whole weekend at a time without eating to shed a pound or two.
I remember years later hearing someone quantify things this way…. she said, when a girl says "I feel fat" what she is really saying is, "I'm not good enough."