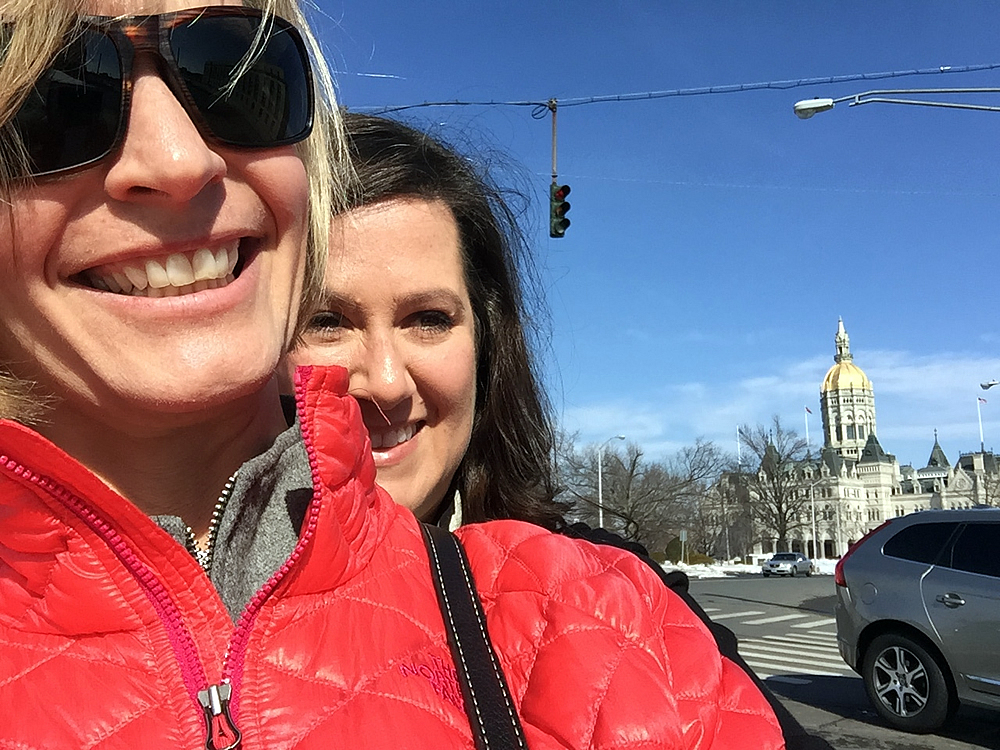 Tricia Donovan (left) and Jessica Curran never meant to end up at the Connecticut state capitol, but in March 2015, they testified before the education committee on a bill they wrote.
The bill – HB 6975 – would create a task force to study food allergies in Connecticut schools.
"Jessica and I wrote a bill for our [state] reps, who agreed to sponsor it – Cristin McCarthy Vahey and Brenda Kupchick," Donovan said.
It went through rewrites by Legal and others injected their two cents as well.
Language was added in from a bill that wasn't getting traction alone that dealt with training bus drivers to administer epinephrine, Donovan said.
She said that the languishing bill was "much needed" and a great one to combine with theirs. Representative Hampton had been its sponsor.