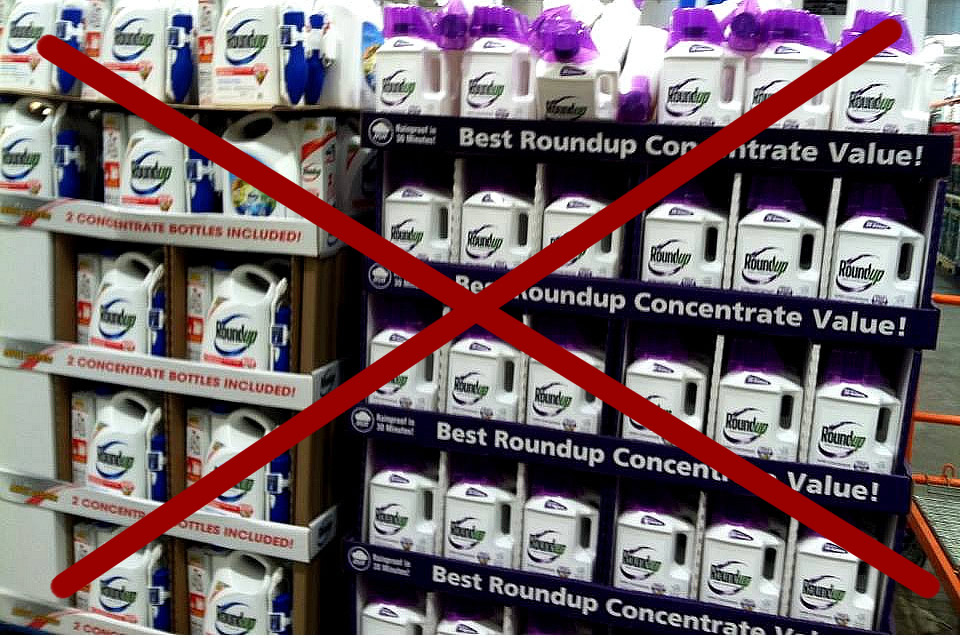 Each time we see a store displaying products that we believe harm our food system is an opportunity to help change things. If you say something, that is. And I will show you just how easy it is to speak up.
Yesterday, I was at a Connecticut Costco warehouse and was feeling good noticing they have been increasing the number of organic selections.
Then, I saw it. A big display of Roundup. It hit me like a freight train. Practically knocked me off my feet.
My first thought was, I gotta take a photo of this – like a train wreck – and say something to Costco management.
Enter a warehouse worker. I told him how upset I was by the display of Roundup and that this chemical is responsible for destroying our food system.
He quickly spoke into his walkie-talkie summoning a manager, who came right away.